Young foresters urged to shape the future
Forestry students and young professionals have been urged to shape the future of the profession - and the planet - by entering Confor's essay and video prize 2019.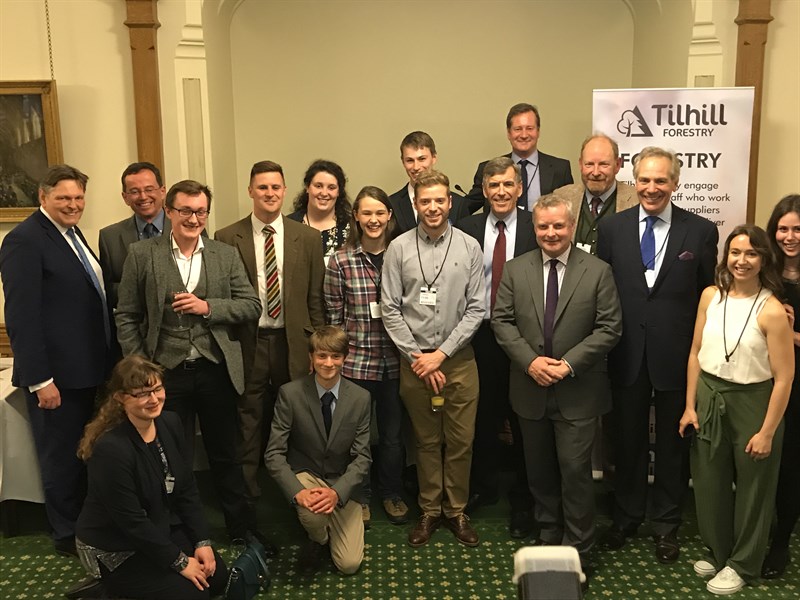 The deadline for #TheFutureIsForestry competition, with prizes of £500, £250 and £100 for the top three essays AND the top three videos, is on Monday [October 14th].
The subject, for an essay of up to 1500 words and a video of 1-2 minutes, is: How can farmers and landowners be motivated to plant more trees to deliver a wide range of benefits, especially mitigating climate change? 
"We have had a number of entries in already and urge anyone writing an essay or making a video to act quickly and get it in," said Confor CEO Stuart Goodall.  
"We look forward to seeing all the entries at this crucial time for our sector. More and more expert studies are highlighting the enormous potential of tree planting to mitigate the damaging effects of climate change - and I am confident the next generation will grasp the  nettle and find innovative and long-term solutions we need."
The judging of the entries will start next week and winners will receive their prizes at an afternoon reception (4-6pm) at the Houses of Parliament on Tuesday, November 26th.
The launch of competition at Westminster in June was attended by students and staff from the National School of Forestry in Cumbria, the Scottish School of Forestry in Inverness, Bangor University and Harper Adams University.
Lorna Johnson, a Masters from Harper Adams, read from her 2018 winning essay and students and young professinals were told they are "pivotal to shaping that ambition for the future" by politicians. 
Confor has set an "ambitious but achievable" target of 40,000 hectares of new annual planting across the UK by 2030 to make a real impact on our climate change ambitions. The 18,000 target in Scotland has already been welcomed by Fergus Ewing, Cabinet Secretary for Rural Economy for the Scottish Government.
Stuart Goodall added: "Confor has put a real focus on forests, wood and climate change and is urging people to #ThinkGlobalPlantLocal - and the essay prize is part of that. We are encouraging students and young professionals to think about the future of the planet - and the profession. We had a very high standard of entries last year but we hope to go even higher in 2019."

Anyone aged 30 or under - and students of any age - can enter an essay of up to 1500 words (plus visual materials and accompanying text) and/or a video of 1-2 minutes by 14th October. 

The competition is sponsored by Tilhill Forestry, BSW Timber and Forestry Commission.

Peter Whitfield, Business Development Director of Tilhill Forestry, said: "This is the perfect moment to discuss shaping the future of forestry."