New online management tool includes productive broadleaves
23 February 2017
An online tool that helps land managers get the right tree in the right place has been upgraded to include key productive broadleaved species as well as conifers.
The move means that forest managers and land owners can now make even better use of this IT-based "ready-reckoner" to optimize their forestry investment
Forestry Commission Scotland (FCS) has funded the £30,000 upgrade, being carried out by Forest Research (FR), to the Establishment & Management Information System (EMIS). FCS funding reflects that most hardwood is grown on private sector land, but Forest Enterprise Scotland (FES) is looking to play an increasing role in that market.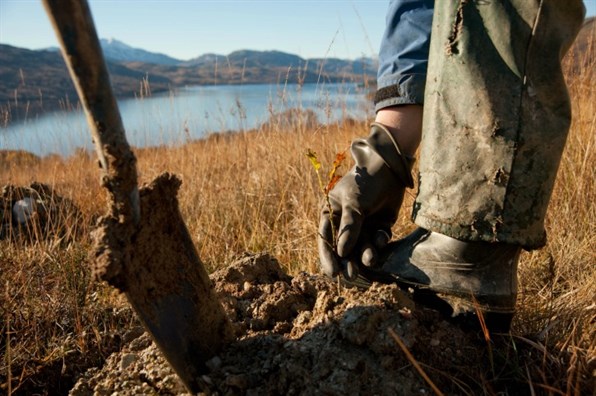 Julia Garritt, Programme Manager for the FES Productive Broadleaves programme, said;
"This upgrade has largely come about because of our Productive Broadleaves programme, which aims to increase the quality and quantity of productive broadleaved species being planted and managed on the national forest estate.
"Without much experience of planting and managing productive broadleaves, we needed an accessible, easy to use and wide ranging tool that would provide our staff with the information they needed.
"Forest Research has done a great job developing this tool, which we believe is a vital, long-term resource for the Scottish forestry sector.
"As well as helping to build skills and capacity, it will also reduce the risk of wasting resources but ultimately, it will result in an increase in the quantity and quality of productive broadleaved species on the ground."
Accessible to all land managers, this upgraded version of EMIS will help resolve many of the restrictions, concerns and fears identified by forest managers in growing productive broadleaved species.
By inputting location and site details, landowners will be presented with information on a wide range of factors – from assessments of site quality and species selection and planting advice, to preparing restock sites, brash and stump management and other establishment operations. Where possible, it will also highlight site or species specific issues.