Confor takes forestry message to Farming Today
5 May 2017
Confor has continued its efforts to take the forestry and timber message to a wider audience with an appearance on Radio 4's Farming Today programme.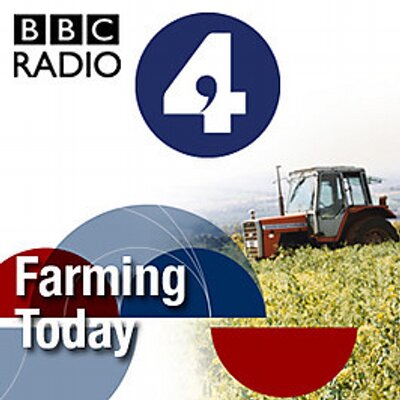 (Listen to the programme here - feature starts around 2m 49s)
Stuart Goodall was interviewed about a new initiative to press the next UK government to provide grant to farmers to plant trees after Brexit. The campaign, led by think-tank Bright Blue, also has the support of The Woodland Trust, National Trust and WWF.
The interview picked up on the latest planting figures for England of just 525 hectares in the year to March 31, 2017 - way off the 5000-plus hectares per year needed to meet the target 12 per cent woodland cover by 2060. Mr Goodall has described the latest planting figures as "pathetic".
 In the Farming Today interview, he repeated calls for a single agency - Forestry Commission England - to take charge of planting applications, funding and targets. Calling for a move away from the muddled three-agency approach which also includes Natural England and the Rural Payments Agency, Mr Goodall said: "In the past, the Forestry Commission used to take responsibility and in future it should do so again."
 He also called for "a lot more woodland creation under our new government" and added: "As part of that, it's important that there are still grants available that are at least as attractive as they are now - and an application system that works more effectively. The [current] system is unattractive and puts people off."
 Mr Goodall said there were plenty of people who wanted to plant trees but they were not coming forward because of the current application process.
 "We have a forestry scheme operating within an agricultural policy designed for farmers and for farming payments. Once we leave the EU, we are in a position to design a system which suits our circumstances."
 Asked why public money should be spent on planting trees, Mr Goodall stressed that it was one of the cheapest and most cost-effective ways of locking up carbon to help the UK meet its climate change obligations.
 Following the interview, Mr Goodall said it was crucial for Confor to have its voice heard on programmes like Farming Today, as well as on prime-time rural affairs programmes like Countryfile. Mr Goodall appeared on the programme in April and Confor assisted with filming opportunities for its forests special.
 He concluded: "It is vitally important that Confor continues to reach out to farmers, landowners and environmental organisations to collaborate and find common ground in the best interests of the future of our rural communities.
 "We will continue to work tirelessly to explain the story of mixed, modern forestry and the multiple benefits it can deliver - across as wide a range of media and working with as many partners as possible."