Confor at Timber Expo
5 September 2017
Confor is proud to be an associate partner at this year's Timber Expo on 10-12 October in Birmingham.
The key message we will communicate on behalf of the sector is "the right timber for the right job - British timber is fit for purpose.
If there's one event that's a priority in the calendar of any built environment professional specialising in wood, it's Timber Expo running from 10th to 12th October at the Birmingham NEC in the United Kingdom.
Timber Expo is the country's only specialist event dedicated to timber. All of timber's governing bodies and associations will be represented at the exhibition including Confor, Confederation of Timber Industries (CTI), Timber Decking and Cladding Association (TDCA), and the Timber Research and Development Association (TRADA).
Exhibitors from across Europe will be at the show including Steico, Biesse, Garnica, Gripsure, Siga and Vandecasteele, these are just some of the great names lined up to attend. 
The show will explore the latest developments throughout the industry, plus products and innovations from around the world. The entire reach of timber applications will feature, from timber frame through to plywood, glulam and timber cladding, and include sawmills, merchants, SIPs, CLT, fixings and fastenings, doors and windows, mouldings, skirtings and flooring.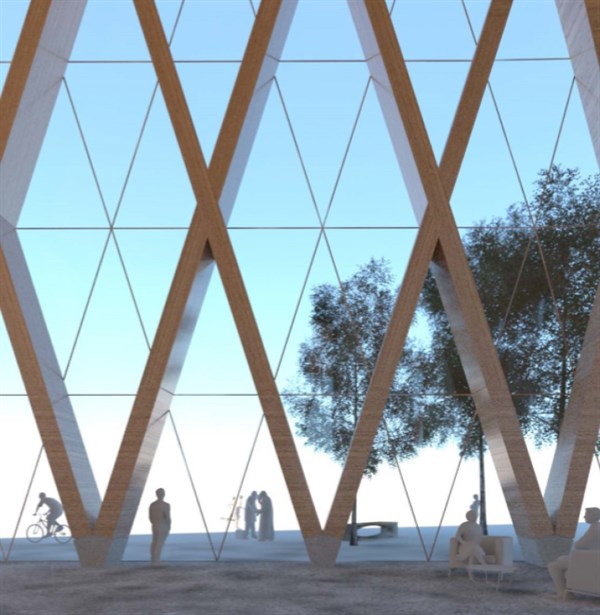 An innovative concept from Estonia, seen for the first time in the UK at UK Construction week - ÖÖDHOUSE is a pod home / hotel cabin with serious style credentials. A standardised solution with a quick and flexible construction process, ÖÖDHOUSE is made from sleek timber and privacy glass that also elegantly reflects its surroundings to the exterior. Visitors can experience a completed example at the Surface & Materials Show during UK Construction Week.
TRADA, the leading authority dedicated to informing best-practice design, specification and use of wood and timber in the built environment, has collaborated on the Timber Focus Theatre. Here, speakers including Zaha Hadid Architects, drMM, Arup, Pier Architects and Design for Homes will reveal how the boundaries of what is done with wood are being stretched.
Students from the Emergent Technologies and Design Programme at the Architectural Association are also developing an innovative timber installation, co-ordinated by TRADA and sponsored by Hanson Plywood. The design derives from extensive research on plywood composite material systems, focused on the integration of doubly curved plywood forms and tensile cables. The design is a development from an initial understanding of 'tensegrity' (or floating compression) systems and departs from a pure tensegrity through a three-dimensional structure, where doubly-curved plywood members coexist in equilibrium.
Reflecting recent events, the show will offer a series of free CPDs, bringing together leading authorities to deliver advice and guidance on key issues. These include safety and fire prevention in buildings, guidance on sprinklers, fire doors and dampening, cladding and other flammable building materials, and health & safety.
And finally, offsite construction will be a major theme to this year's Timber Expo. The industry has embraced the latest technologies that have enabled us to build quicker, more efficiently and at a quality not achievable before. The show will contain hundreds of offsite innovations to see, with more exhibitors in this arena than any other event, as well as a dedicated Offsite theatre and awards. This part of the event is supported by the Modular and Portable Building Association (MPBA) and the Structural Timber Association (STA).
To book your free tickets and guarantee a space at your preferred seminars and workshops, visit www.timber-expo.co.uk.
Banner picture: James Jones and Sons
Feature image: Timber Expo seminar theme: stretching wood