Colin Mann wins dedicated service award
24 February 2016
Colin Mann, who steps down this year after more than a decade as Managing Director of Scottish Woodlands, is the recipient of the Confor Award for Dedicated Service to Forestry for 2016.
He was presented with the award at this week's annual industry dinner by Confor chair, Athole McKillop.
Colin joined Scottish Woodlands as a Trainee Assistant Forest Manager straight from university in 1977. He worked in the North of Scotland and then the South-West (based in Castle Douglas), latterly as Regional Investment Manager.
He moved to head up the company's investment division in Edinburgh in 1992 and after a successful management buy-out of the business in 2005, became Managing Director of Scottish Woodlands Ltd. Colin steps down on March 31st this year, but will remain as part-time Deputy Chairman, with a range of responsibilities, including heading up the firm's 50th anniversary celebrations in 2017.
Colin has taken a significant leadership role in the sector as a board member (and past Chair) of Confor and Chair of the Forest Industry Safety Accord. He also led a period of significant growth at SWL, which announced in February 2015 that it had harvested one million tonnes of timber in a year for the first time.
Confor Chief Executive Stuart Goodall said: "Colin has been an absolute stalwart of the forestry sector in Scotland for a very long time. He is an excellent forester, a very talented businessman and also one of the nicest men you are ever likely to meet. He is highly deserving of this recognition from his peers in the sector."
Colin Mann said: "I am delighted to receive this wonderful award. I have had a very rewarding career in forestry, encompassing new planting, investment, harvesting and most recently corporate management.  I am delighted to be changing my role in Scottish Woodlands, to Deputy Chairman, at a time when the sector is thriving. There is much more to do - both for me personally and for the sector, not least to ensure sufficient planting takes place to secure future timber supplies to sustain successful forestry and timber businesses across Scotland.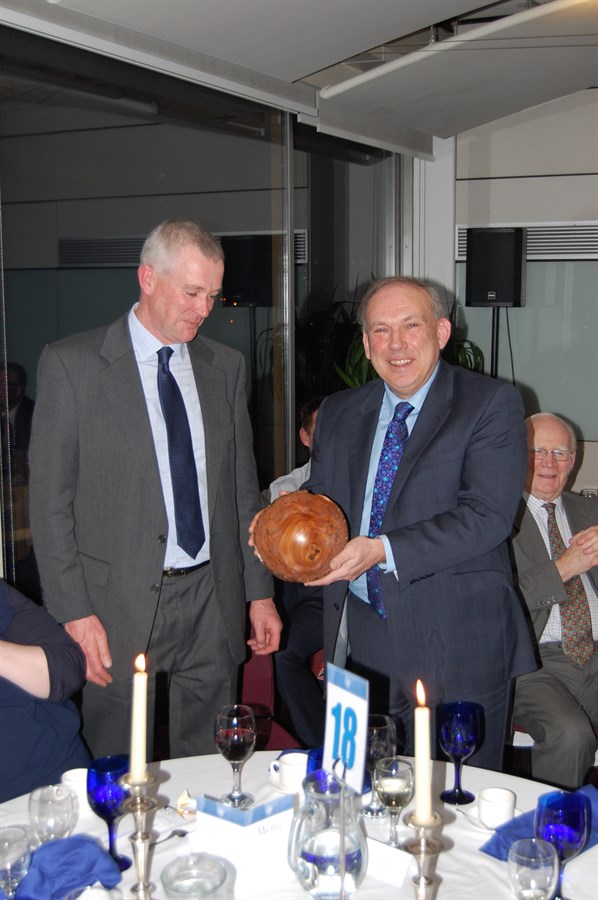 The Confor Award for Dedicated Service to Forestry was established in 2012 to recognise the outstanding contribution of men and women in the forestry and wood-processing sector. Previous winners are: 
2012: Tony Willis: former Confor chair and managing director of Euroforest Ltd
2013: John Kissock: formerly joint managing director of James Jones & Sons Ltd with "a remarkable roll call of industry responsibilities".
2014: Len Yull: "fighter and campaigner" and former chair of the industry's representative body TGA
2015: Dr Jean Balfour, CBE FRSE, a major player in the rural scene in Scotland for many years, and owner of Scourie Estate in Sutherland and Dr Bob McIntosh, former director of Forestry Commission Scotland.