A Christmas tree from the Highlands
19 December 2017
A Christmas tree from the Highlands has been transported almost 600 miles by a Confor member to brighten up Scotland House in London for the festive season.
Confor was asked to provide a tree and worked with member business Sylvestrus Ltd to deliver it to the new innovation and investment hub in the heart of London, as a symbol of Scotland's £1 billion forestry sector.
The 7ft Nordman Fir (Abies nordmanniana) was grown by Dietrich Panwitz of Sylvestrus in North Kessock, just outside Inverness - and transported 572 miles to Scotland House on London's Victoria Embankment.
"Scotland House was keen to have a Scottish tree and I was delighted to be able to help," said German-born Dietrich, who has lived and worked in Scotland for more than 25 years. "The tree was raised by Christies in Fochabers, an excellent nursery, and planted in 2010. I have tended and shaped it myself at North Kessock for the last seven years.
"Scotland has been very good to me, allowing me to create a business, meet lovely people and get to the best locations in the UK as well as meeting my wife and raising our son!"
Stuart Goodall, Chief Executive of Confor, said: "Christmas trees are an important part of Scotland's rural economy and the wider industry. Scotland's £1 billion forestry and wood processing sector is the powerhouse of UK forestry. Christmas trees are just one seasonal export to rest of the UK, alongside timber for housing, fencing, decking, pallets and much more.
"Scotland House was established as an innovation and investment hub in London and we were delighted to source Dietrich's tree to provide some festive cheer - and to highlight the importance of our industry, which employs more than 25,000 people. Hopefully, a Scottish tree in London will remind Scots in London of the beautiful tree-filled landscapes back home."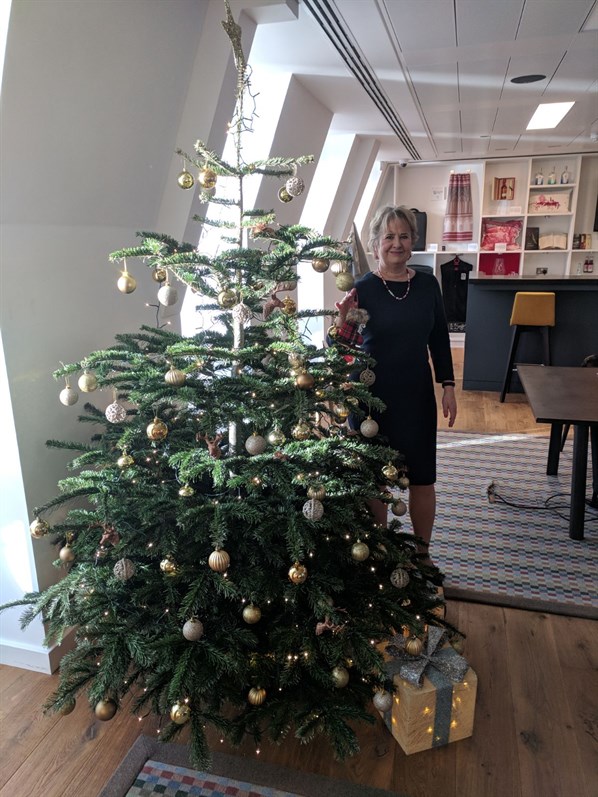 Cabinet Secretary Roseanna Cunningham said: "Scotland's forestry industry is vitally important to our rural economy – contributing £1 billion and supporting 25,000 jobs – and the Scottish Government is committed to supporting the continued growth of this sector. I was delighted to add the final touches to our home grown Christmas tree proudly on display in Scotland House and want to thank Sylvestrus for providing this year's tree. Christmas trees play a special role in our festive traditions and so it would be great if as many people as possible bought a home grown tree this year."
Confor represents more than 600 forestry and wood-using businesses in Scotland, including Sylvestrus, a small forestry contracting and consultancy business, and the tree nursery Christies. Sylestrus is based in the Inverness & Nairn constituency of Fergus Ewing MSP, who has championed the forestry and wood processing sector as Cabinet Secretary for Rural Economy and Connectivity.