Small woodland owners during Covid-19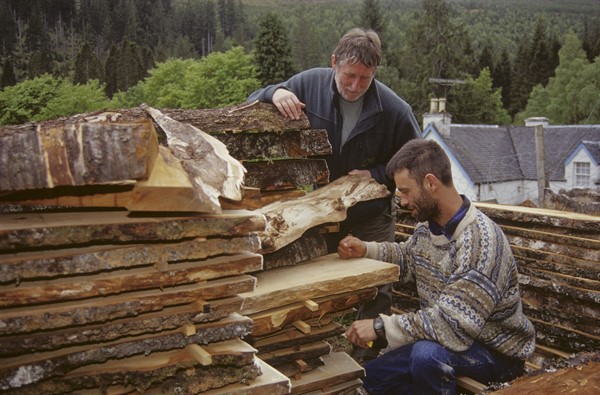 Many owners of small woodlands actively manage them, some as part of small-scale supply chains, others manage for biodiversity, for their own firewood and recreation. Small woodland owners are reporting to us that tasks which should have been done over the winter was delayed by the wet weather and they are already behind on work.
Those involved in the supplying wood fuel for heating, amongst other products, are considered key workers, as their product is essential for society's immediate health and welfare. If your work is not key, you can still work provided you are able to do so safely. Whether your work is key or not, you are still required to abide by all current advice on safe working and social distancing, available here, where we have also provided more information on key work and 'letters of comfort' to show to anyone challenging your right to work. Children of key workers may also be able to attend school if there absolutely no other option.
Anyone considering undertaking chainsaw work should be aware that this is inherently riskier. Given the present burden on the emergency services, motor manual felling should be avoided unless it is genuinely essential.
Visit the Smallwoods Covid-19 hub for more information.