Case Study 1: Sasha Laing
I'm a Chartered Forester working within the Central Scotland Conservancy as a Policy & Development Officer. I came to work for Forestry Commission Scotland in late 2011 as a Woodland Officer covering the west of the Central Belt, before being promoted in October 2013 to the post I now hold.  The purpose of my role is to promote and increase a regional awareness of Forestry Commission Scotland's strategic objectives and associated policies, through identifying projects, facilitating networks and building partnerships with Communities, Local Authorities, NGO's and Third sector organisations.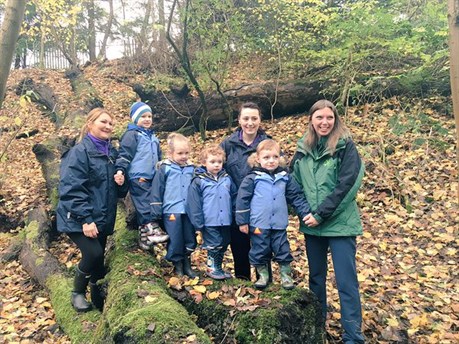 I am the strategic lead for the Conservancy on the Woodlands In and Around Towns Programme (WIAT), work with 15 Local Authorities on their Strategic and Local Development Plans and oversee the Central Scotland Green Network Woodland Creation Programme. I act as a primary source of information for those seeking guidance on FCS associated funding streams and Urban Woodland ownership and management. Latterly I represent FCS on a wide range of environmental partnerships and social forestry groups such as the Castlemilk Woodland Steering Group, North Lanarkshire Environment Partnership, Glasgow and Clyde Valley Green Network Partnership and the Cumbernauld Living Landscape to name just a few.
Sitting more within the field of social forestry my role is very community/people focused, interesting and varied with no two days being the same. It requires excellent communication and time management skills, development of an in depth knowledge of FCS policies and strategic objectives married with an ability to identify potential projects that meet FCS's wider social agenda. I very much enjoy working for the Commission and they have been incredibly supportive, helping me to develop on both professional and personal levels.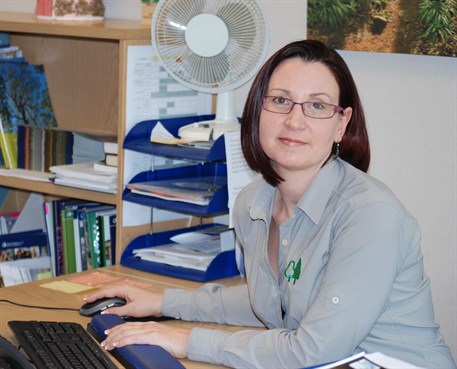 If I could offer advice to anyone looking at a career in Forestry I would say that any and all experience has value and should never be under estimated. I was an engineer for nearly 12 years  before I became a forester, so to build my forestry knowledge and experience I have graded trees in a Nursey, been an administrator of an Environmental Education charity, worked as a group leader for Trees for Life and a Graduate Forest Manager with Buccleuch Estates, all before joining the Commission. Never be afraid to ask questions no matter how ridiculous!
I would highly encourage membership of the Institute of Chartered Foresters (ICF) as our world is a very small one and networks are important. Most essentially, for me anyway, is to become as qualified as you feel possible, whether it's a chainsaw qualification through to a PhD, the field of Forestry has a role and a need for you in it.
I look forward to seeing you around sometime,
Sasha