Forestry in the Media old
Confor has an active presence across the UK, raising awareness about the vital contribution that forestry makes to our economies, environment and wellbeing. 
30 October 2017
Confor was heavily involved in a detailed feature on tree planting which ran on both Radio 4's Today programme and the BBC website.
Chris Morris, an experienced BBC journalist, really got under the skin of the subject and analysed the figures in detail in an effort to understand why the Government is behind its 11 million trees by 2020 target - and why that matters.
His online story here used tables very effectively and his 5-minute radio broadcast included an interview with Confor CEO Stuart Goodall as well as Justin Mumford, MD of Confor member Lockhart Garratt. 
Mr Goodall noted that the Government was "failing miserably" to hit targets, and explained that this mattered for a number of reasons - including a lack of timber to support future jobs and investment and to help the UK Government meet its climate change targets.
Confor was involved from the start of planning for the programme, as part of its continuing efforts to ensure forestry issues are understood, and covered effectively, by the mainstream UK media.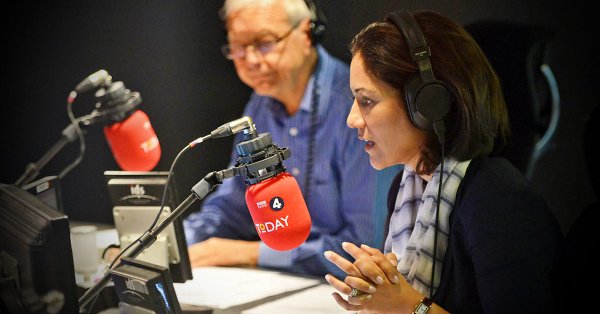 The latest coverage comes after a one-hour Countryfile special on forests - featuring Confor and its members extensively - was broadcast in the spring.
"Confor has had an excellent year in terms of delivering coverage in the UK media - both on the BBC and in a number of national newspapers," said Mr Goodall. "However, the coverage is never an end in itself - we always link it back to how we can raise understanding of forestry and timber issues at the highest levels of Government, to help deliver the outcomes our industry, and our rural economy and environment, need."
The coverage on Radio 4 came just a day after Theresa May reiterated the importance of meeting the tree planting target - when answering a question by the Vice-Chair of the All-Party Parliamentary Group on Forestry, Anne-Marie Trevelyan MP.
Confor has also arranged filming at a planting site for a BBC Scotland feature which will run on Friday 10th November, ahead of the UN Climate Conference in Bonn - to illustrate the contribution forestry and wood can make to climate change mitigation.